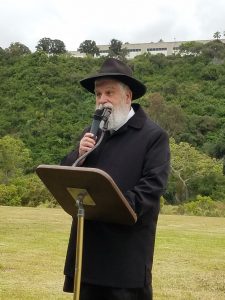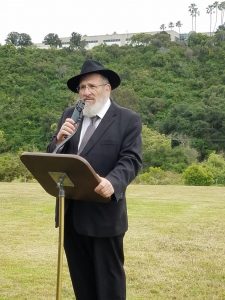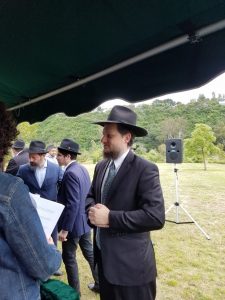 Olam HaEmes Society
– Cemetery Consecration  'Garden of Eden II'
May 26th, 2019 marks the historical day that a new traditional Jewish Cemetery was consecrated according to the laws of the Torah.
The Torah speaks about Chesed Shel Emes, everlasting kindness. We are taught that when our time on earth comes to an end, the soul returns to its maker, leaving the limitation o bodily life. It is up to us to properly leave our physical reminder on earth.
Faced with the continued need for kosher burial, Olam HaEmes purchased land at El Camino Memorial Park. To date, 'Garden of Eden I' is nearly to capacity. In order to accommodate the future needs of our growing community, a new section 'Garden of Eden II' was recently acquired.
Olam HaEmes is very proud to be the leading organization in this important and ultimate Chesed for the Jewish community of San Diego.
If you are interested in joining the  Chevra Kadisha, the Sacred Burial Society, please contact them at (619) 788-7272
The new lawn offers greater selection of lots for spouses and extended family.
The Talmud states:
"One who guarantees his/her kosher burial plots in good health is blessed with long life".
For more information call Rabbi Yisroel Dinerman at (619) 788-7272