Our beloved Mom, Duxie (Dora) Smukler passed away on June 28, 2022, after a courageous battle with cancer, and Alzheimer's. We will always be inspired by her love of life, family, and friends, and her warmth and kindness.
Forever in our hearts. 💔💔💔
Funeral: Thursday, June 30 at 12:30 pm.
El Camino Cemetery
5600 Carroll Canyon Rd, San Diego 92121.
Prayers will be held on June 30 at 7:45 pm. 700 Front Street #2502, San Diego 92101.
Obituary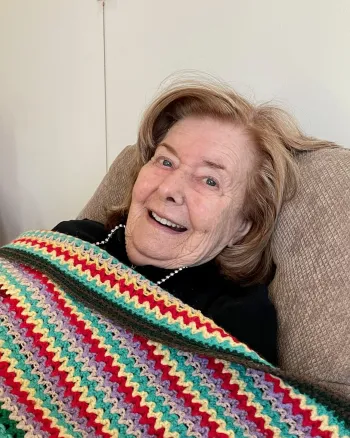 Dora (Duxie) Smukler (1936-2022) passed away on June 28, 2022, after a courageous battle with inflammatory breast cancer, and Alzheimer's. She was born in Boksburg, South Africa, raised her family in Sandton, South Africa, and immigrated to San Diego, California in 2002, where she embraced her new community with enthusiasm. Duxie became actively involved in lawn bowling at Balboa Park and played competitively for the San Diego Lawn Bowling Club. She attended lectures arranged by the Brandeis North County chapter and was its Board Secretary for several years. She looked forward to her weekly bridge games and going to symphony concerts and the theater. She loved to help people and regularly drove her friends to various activities. She also enjoyed Pilates at the Bay Club, reading her 'Financial Times' and traveling far and wide.
In her younger years, she was an excellent tennis player and was the Transvaal Automobile Club tennis champion in the singles, doubles, and mixed doubles categories.
Duxie was wonderfully warm, kind, and caring: a ray of sunshine to anyone who crossed her path and a beacon of all that is positive and good in humanity. She loved life, her family, and friends, and always saw the best in people and the silver linings in any and every cloud. She showed her resilience and strength in dealing with the loss of her youngest daughter, Elana, to cancer in 2000, and her beloved husband, Nick, also to cancer, in 2001. Duxie will be sadly missed by her daughters, Jeanne and Arlene, her son-in-law Andy Blumenfeld, and her grandchildren and great-grandchildren.