Dr C Richard Boland MD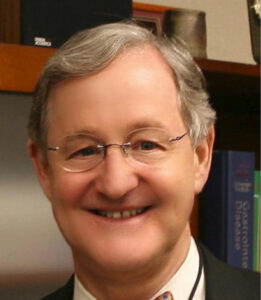 His internship in internal medicine was at St. Francis Hospital in Hartford, Connecticut. After his internship, he served for 2 years as a general medical officer at the Gallup Indian Medical Center in Gallup, New Mexico. He completed his residency in internal medicine at the Public Health Service hospital in San Francisco and did a 3-year fellowship in gastroenterology at the University of California at San Francisco (UCSF) School of Medicine.
He was an assistant professor of medicine at UCSF from 1981 until 1984, when he went to Ann Arbor, Michigan, as chief of the gastroenterology section of the Veterans Administration (VA) Medical Center; he soon became a full professor of internal medicine at the University of Michigan School of Medicine.
After 11 years in Ann Arbor, Dr. Boland moved to San Diego, California, where he was chief of the division of gastroenterology at the University of California at San Diego (UCSD). He remained in that position until 2003 when Baylor University Medical Center (BUMC) attracted him as its chief of the Division of Gastroenterology in the Department of Internal Medicine.
Dr. Boland has had an outstanding academic career. Because many of his family members have had cancer of the colon, he was determined to learn more about this entity. He has contributed more to our understanding of the familial variety of cancers of the colon and rectum than anyone else and, indeed, he has identified the unique mutation in the gene that allows this cancer to occur in multiple family members.
His research has led to the publication of nearly 200 articles, most of which are in peer-reviewed medical journals. He has also been a visiting professor at numerous academic centers in the USA and abroad.