Date: Sunday, June 12th, 2022
Time: 10.00 am – 12.00 pm PST
Venue: ON ZOOM
Registration is necessary for 'Lithuanian Hidden Truths Exposed'.
Space is limited.
SAJAC is honored to have Silvia Foti, Grant Gochin and Michael Kretzmer discuss their efforts to expose the truth of Lithuanian participation in the annihilation of the local Jewish community during the Holocaust.
Silvia Foti, the granddaughter of a Lithuanian hero, honored to this day in Lithuania, has exposed the truth including his responsibility for murdering approximately 14,000 Jews. She has detailed this claim in her book: "The Nazi's Granddaughter: How I Discovered My Grandfather Was a War Criminal". 
Grant Gochin,  originally from South Africa,  continues to pursue justice with the Lithuanian government in order to honor those Lithuanian Jews who perished at the hands of members of the Lithuanian Community during the 2nd World War.
Michael Kretzmer has produced a powerful movie exposing Lithuania's attempt to cover up this ugly chapter in its history.
Please join this important SAJAC  event to hear the truth about what happened to many South African Jewish family members who lived in Lithuania during the war.
Our three speakers have braved tremendous challenges in exposing the truth.
Click on the link to register:
https://us02web.zoom.us/meeting/register/tZ0uduGorjooHtKW1c6tjLhcKXe-M2OM7SBP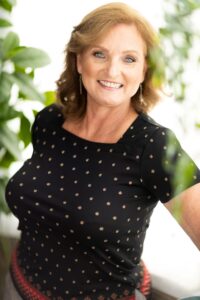 SILVIA FOTI, author of the memoir The Nazi's Granddaughter: How I Discovered My Grandfather Was a War Criminal, is an award-winning investigative journalist in Chicago and a high school literature teacher. She holds master's degrees in journalism, education, and creative nonfiction. 
Silvia made a deathbed promise to her mother to write a book about her famous, WWII hero grandfather, Jonas Noreika, twenty-one years ago. Silvia's grandmother begged her not to write about her husband.
"Just let history lie," she whispered. Silvia had no idea that in keeping her promise to her mother, her discoveries would bring her to a personal crisis, challenge her Catholic faith, unearth Holocaust denial, and expose an official cover-up by the Lithuanian government.
Her goal in writing this story of her grandfather, known as General Storm in Lithuania, is to upend Lithuania's narrative that Lithuanians had nothing to do with killing Jews, that it was all done by German Nazis.

Silvia's most recent book is now available in paperback and a complimentary copy will be given to TWO attendees of our upcoming event.
Grant Gochin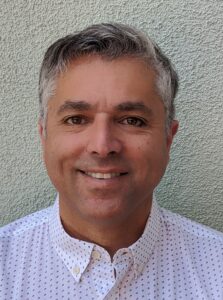 South African-born, Los Angeles-based, Litvak Grant Gochin is currently bringing another lawsuit against Lithuania's Center for the Study of the Genocide and Resistance of Residents of Lithuania, or Genocide Center, over their mendacious claims that Lithuanian Nazi collaborator, Jonas Noreika, actually led an underground anti-Nazi network to rescue Jews.
Gochin says Noreika was directly responsible for the murder of his relatives in Šiauliai and calls for Genocide Center apologies and equivocations of Holocaust denial.
Read more about Grant Gochin:
https://jewishjournal.com/community/348607/grant-gochin-fighting-genocides-old-and-new/
Michael Kretzmer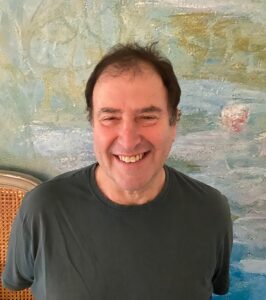 Michael was born in Rhodesia (now Zimbabwe) to parents of Lithuanian Jewish background.  His uncle was Herbie Kretzmer zl", songwriter from Kroonstad.

He studied Law and Literature at the University of Witwatersrand in South Africa and then did an LL.M. at UCL in International Law.
After university he worked as a journalist, eventually becoming a travel writer for the Sunday Times and a director/producer for the BBC, ITV, and Channel 4.  A former active member of Peace Now and a member of Birmingham Progressive Synagogue he has briefly lived in Israel and visits as often as he can.  He has traveled widely in the Muslim world, including the Palestinian Territories.
He was also a former BBC TV producer. Now, he has created a video, "J'Accuse", commemorating the Holocaust in Lithuania. Seventy-nine years ago, the 2,400 Jews of Biržai (Birj in Yiddish) – a small, pretty, northern Lithuanian town, were murdered and thrown into a pit. This included no fewer than 30 of the Kretzmer family.
Michael is passionate about a virulent, new form of Holocaust denial that is gaining ground across Eastern Europe. It is characterized by the dishonest re-writing of holocaust history and nowhere is this dark art more cynically developed than in Lithuania.
The crimes were of unimaginable ferocity; they separated, abused, humiliated, tortured, raped, starved, and killed over 220,000 people; they also robbed the Jews' property and erased their memory. Almost nobody survived. 
In Lithuania today they are glorifying the killers who organized these terrible crimes. Killers like Jonas Noreika. This murderer, who wrote the Lithuanian 'Mein Kampf', organized the murder of 14,500 Jews in the Plunge region (where many SAs came from) is today, unbelievably, a national hero in Lithuania defended with official lies issued by the government's repellent and Orwellian "Genocide Centre'. Michael, as a Litvak descendant of this murdered community, feels a duty to respond to this terrible insult.
REGISTER NOW:
https://us02web.zoom.us/meeting/register/tZ0uduGorjooHtKW1c6tjLhcKXe-M2OM7SBP
SPECIAL GIVEAWAY: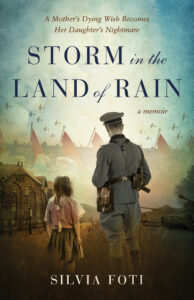 2 lucky attendees will receive a
complimentary paperback copy
of Silvia Foti's most recent book,
'Storm in the Land of Rain'.