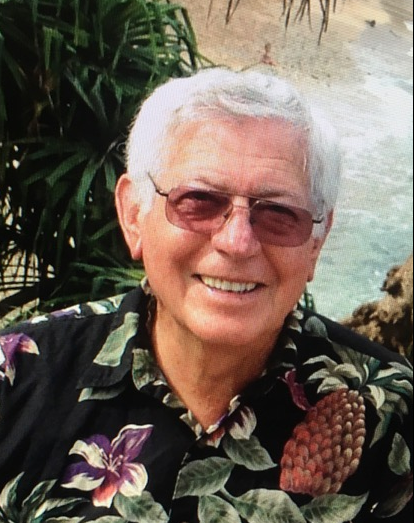 Mannie Edelstein passed away peacefully on January 6th 2020 in San Diego surrounded by his loving family. He was 83 years old.
Mannie, the son of Morris and Hilda and brother of Cyril, was born in Johannesburg, South Africa in 1936 and spent his childhood years there. He married the love of his life, Gail (nee Golembo) in 1960 and they enjoyed 60 years of married bliss – a fairytale marriage. Most of Mannie's working years were spent in Cape Town, South Africa where he was a nationally renowned motivational speaker and training consultant. He worked with Senior Management and sales forces for some of the largest corporations in South Africa, and for many organizations and associations including the University of Cape Town, Canon, Johnson and Johnson, Mercedes Benz, IBM, Bnoth Zion etc. He also worked with professional athletes and sports teams (Cape Town's soccer team referred to him as the 'guru' for casting a spell of positive thinking).
He was the most loving, devoted, supportive father, adored by his three children. His children's passions became his passions, he planned his work schedule around his sons' soccer games and loved to discuss his daughter's work at the hospital with her.
In 1990 Mannie immigrated with Gail to the USA to be with their children. He enjoyed their expanding families and built a special bond with each of his seven grandchildren. Combining his passions for golf and people, he started a networking business called Contact Golf. Mannie was the most positive person who, true to his motto, "lived each day to the fullest". He impacted so very many people with his positive attitude and his power of positive thinking. Everyone left a conversation with Mannie feeling better about life. He was well known and loved by everyone in his community and by his congregations at both Adat Yeshurun and Orot HaCarmel.
Mannie was charming and the consummate gentleman. He was spiritual, incredibly kindhearted, generous, warm, and loving.
He will be deeply missed by his devoted wife Gail, children Michelle, Mark, and Darryl, and their respective spouses, Basil, Patty, and Lynne as well as his loving grandchildren Shira, Ben, Megan, Jason, Max, Cole, and Garrett.
The funeral took place on Wednesday, January 8 at 9 am at
El Camino Memorial Park.
5600 Carroll Canyon Road
San Diego CA 92121
Prayers were held on Wednesday, Thursday, Saturday, Sunday, Monday, and Tuesday evenings at 4:30 pm at the home of Basil and Michelle Abramowitz
11679 Frames Port Place, San Diego, CA 92126