BARUCH DAYAN HA-EMET EVELYN MARION MOCH
JUNE 23, 1935 – OCTOBER 19, 2019
SAN DIEGO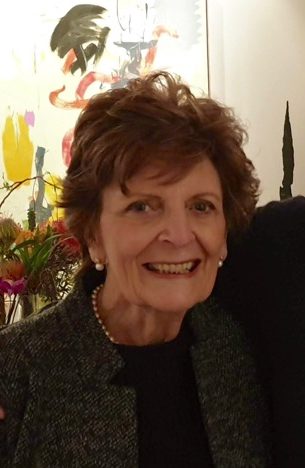 Our beloved Mother, Grandmother, Sister, Aunt, and Friend passed away suddenly on October 19, 2019, surrounded by her loved ones. Evie (nee Berger) was born in Johannesburg, South Africa June 23, 1935. Her brother, Stanley Berger lives in Sydney Australia and her late sister Maryanne Hoffman lived in Cape Town.
Evie married Wolfie in November 1953. Evie had an illustrious career and life; She was a successful businesswoman. Regularly traveling internationally as a Director of Merchandising for Foschini looking out for the next fashion trend. She was a mentor to many female entrepreneurs many of whom are running the company today. In addition to working, Evie was an award-winning gardener, winning Garden of the Year for her home in Emmarentia.
She was a warm hostess opening her beautiful homes in Johannesburg and Cape Town to family and friends.
Above all, Evie was a devoted wife to Wolfie, Mother, and Grandmother. Her greatest pleasure came from spending time with her 4 grandchildren – Saul, Jed, Jena, and Daniel.
Evie and Wolfie moved to La Jolla in 1985 to be closer to their children. Her later life revolved around her family who admired her youthful attitude and outlook. Her no-nonsense, frank, astute view of the world endeared her to all those close to her. Evie was a loving confidant to many of her close friends.
Our devoted matriarch was preceded in death by her beloved Wolfie who passed away in November 2008. Evie was a beautiful woman, the epitome of style and grace. She is survived by her 3 children Jerry, Clive, and Lorin, daughters-in-law Neala and Tammy, and 4 Grandchildren.
Evie will be lovingly remembered and forever missed. May her memory be a blessing always.