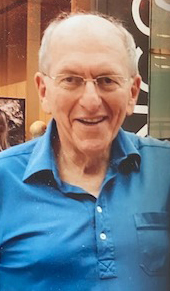 It is our sad duty to inform you that Marlene Hyde's beloved husband, Barry Berelowitz z"l, has passed away.
Funeral Information:
The funeral will take place Sunday, January 1st 2023 at 11:30 a.m. at El Camino Memorial Park.
El Camino Memorial Park
5600 Carroll Canyon Rd.
San Diego, CA 92121
Shiva Information will be forthcoming.
Our deepest sympathies to Marlene Hyde and her family on their loss.
May they be comforted among the mourners of Zion and Jerusalem
and may they know nor more sorrow.

Barry C. Berelowitz passed away peacefully at home on December 28, 2022. Barry was a passionate philanthropist committed to causes including education, Jewish life, and Zionism. A partner at the Fisher Hoffman accounting firm in Johannesburg, Barry emigrated to Los Angeles with his family in 1978. He continued his career at Kenneth Leventhal, one of the largest American accounting firms at the time. In 1989, Barry moved to La Jolla and opened an independent practice where he helped countless South Africans prosper. In addition to supporting local organizations, he was a major donor to Hatzala and ORT education projects in Israel – saving both lives and livelihoods. He was known for his dedication to and love of his family, generosity, sense of humor, and wide-ranging intellectual interests. He is sorely missed by his wife Marlene, daughters Marian and Karen, grandson Henry, stepchildren Susan, Amanda and David and their children.