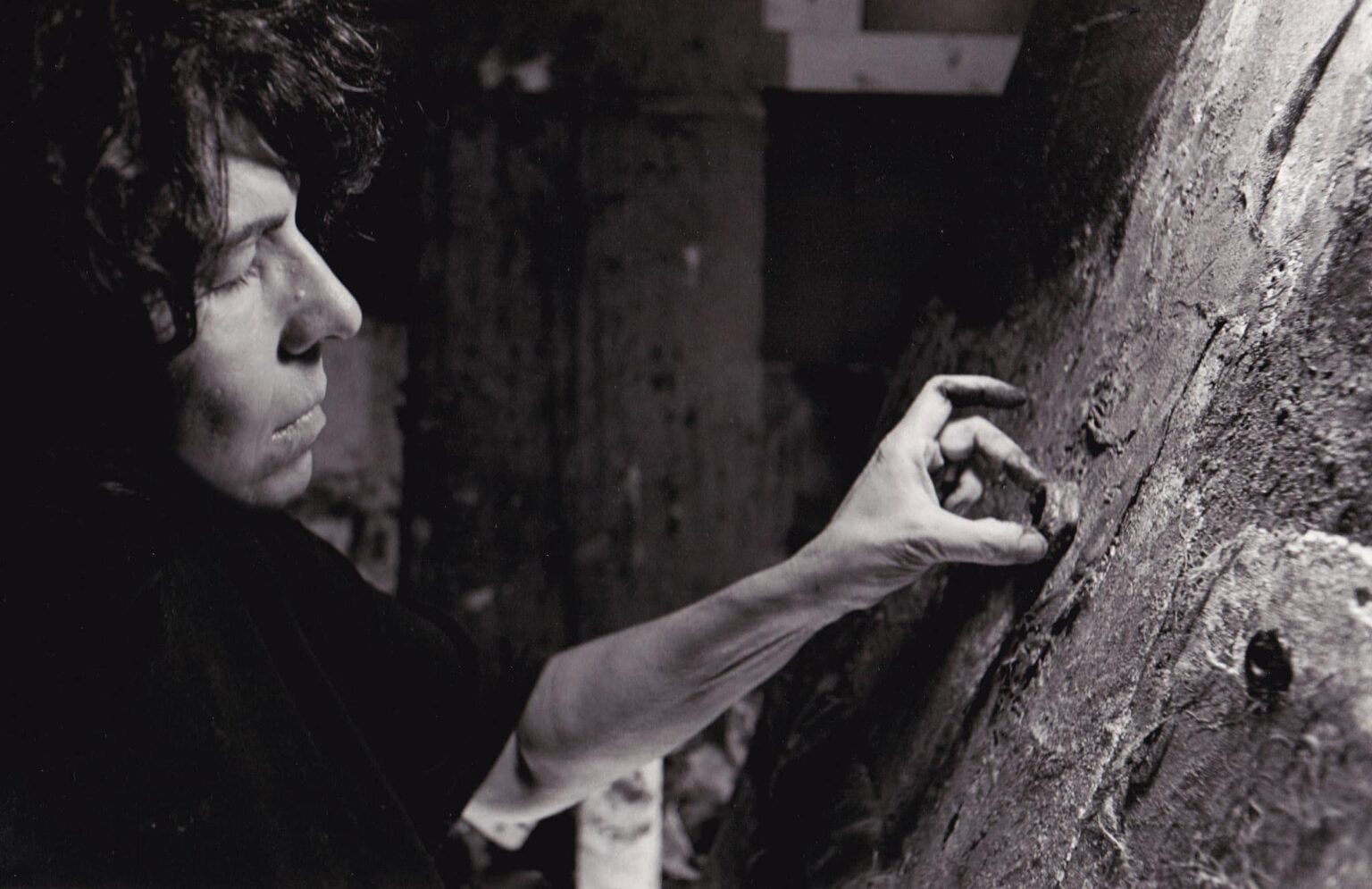 We are sad to inform you that Atara Epstein Baker, beloved wife of Louis, mom of Yoni, passed away peacefully due to complications caused by her long lingering and devastating illness on January 15, 2021 in San Diego, California. She will be deeply mourned and sadly missed.
The funeral will take place on Friday, January 22nd at 9.00 am at the Home of Peace, 3668 Imperial Ave, San Diego, CA 92113. You are welcome to go there, however, alternatively, you can be there in spirit via ZOOM as well.
Eulogy by Atara's husband, Louis:
Atara completed me. She was a gift…. A somewhat isolated individual through deafness, with her spirit, which made our marriage work.
Her passing leaves a void of great sorrow and regret at not detecting the signs of final decay sooner.
She never spoke of death, which could have made her passing easier for us, or possibly been able to prolong her life.
Eulogy by Atara's son, Yoni: Mom asked me, "Do you remember, when you were in the bathtub in our apartment in Hillbrow when I was running so late to an art lecture that I fed you raw vegetables in the bathtub as I was getting ready?" She laughs out loud in that powerful, unapologetic, genuine tone… "I came back to the bathroom and the tub was full of whole vegetables floating everywhere!" Another laugh roars through. My moms' favorite story, that no, I couldn't remember but because she asked me so many times, yes, now I do.
"Why don't you call me Ema? (mom in Hebrew), you call Abba, Abba!" That was one of mom's biggest pet peeves. A mom who would always tell you how it had to be, and as a wife who would always tell you how it had to be. A loving caregiver, always there with a way to fix things. An inspiration.
Mom was born in Tel Aviv Israel in 1936 to Ben and Shoshana Epstein, a shoemaker, and a seamstress. They had both escaped Poland by forging marriage certificates to their non-Jewish best friends. Shoshana made a living sewing the uniforms of the British soldiers. Ben would eventually become a policeman in the Palmach. Later, her uncle Chaim, an Auschwitz survivor, came to Israel to fight in the Palmach and the War of Independence, but was killed two days before Israel's victory. I heard many stories of Chaim's poetry and plays that he wrote and directed in the camps. It may have been this and her father's eagerness to learn that led her on an unusual path to art.
She left Israel after serving in the air force, and studied art full time in Rome, Spain, London, and New York where she drew and sculpted. She met my dad years later traveling and studying art in South Africa through a computer dating service! She was beautiful, and Israeli, and an artist, full of life, determination, wonder, and spirit.
A couple years later, after they married in 1974 there I was, a young Winston Churchill. Another one of my mom's favorite comparisons. The son she would always love and brag about, the one who she would do just about anything for.
From the age of ten I was going to art galleries, eating cheese and crackers, talking with artists who smelled like sweet wine. And my favorite artist, Walter Wotilla, who had Felix the cat in his pocket that I would always say hello to. My mom was ingrained in the San Diego art scene, going to lectures, and showing in galleries and museums. Soon after she began to have shows in LA, Washington, Oregon, New York and overseas.
Mom had a vision for me, that I would become a great artist like her. It started at the house with clay hand building classes, and with my dad teaching me piano. And both of them insisted I read plenty of books and mind my manners.
In a grey Toyota Corolla mom would take me to pottery classes in the Spanish Village in Balboa Park with my beagle literally barking the whole way there!
While I made my cups, bowls, plates and mashed clay, mom would walk around the park for 3 hours. My mom had an absolute gift to spontaneously spark conversation with anyone. A talent I hold dearly and take pride in myself as well.
After pottery class, she would tell the tale of how she met a homeless man named David who was a professor and made a good living, and how in the end preferred this life of being homeless. She was a time capsule, a living breathing collector of experiences and events, and would regale them in such vivid color and splendor.
My dad worked full time as an architect but was also an artist. He would come home, and we would always eat together at the table as a family. Mom would always cook and make amazing salads. (Which I pride myself on to this day). Sometimes, stuffed peppers, or ground turkey and spaghetti. She also made the most delicious bread. After dinner they would retire into the garage which they turned into an art studio. They would work in harmony, discussing my mom's abstract work and stretching canvas. Politics and humanity often surround art, and in this case South Africa, townships, apartheid, and in contrast, the Kalahari Desert, cave paintings, and the Bushman people.
Our relationship was also a contrast at times. Her strong personality and vision for my life and what she wanted me to do and become made it difficult to be me. She was never happy with any of the women I was with (until Kim), and was not shy about voicing her opinion, even to my friends over the phone. We can laugh about it now, but, it wasn't until years later did we talk. Understanding her was not easy, and being an Israeli and a Jewish mother, well let us say I still may have a few therapy sessions left to go!
The olive oil she used for her face, the jangle of her bangles, her colorful clothes, her laugh, her impeccable memory, her laps in the pool, her growing vegetables in the garden, our dogs, the smell of oil paint, my parents absolute love for one another, her undying love for her son, her amazing painting. She was ahead of her time. If I can say it was a blessing to be her son that would not be enough, if I listened to music from South Africa that you would play at home, if we argued one more time, if I could just have you make me my favorite dish stuffed peppers one more time.
I could always make you smile; I could always make you laugh; I would always eventually say 'yes' because you asked me 100 times. One of the last conversations we had was one about my art modeling. The last time I saw her, I had told her that I had an art class via zoom, and that I set up her art studio as a place to shoot it. She was tired, tired of being in bed for so long, tired of not being able to paint, to cook. Nature took an incredible amount away from her, but through it all she looked at me with her timeless brown eyes, and a fire lit in her. Her eyes wide, and with her smile large she said "What?!!"
When mom studied in New York at the arts student league, she also was an art model, and used that to pay bills and make her way through. I had not known that until a few years ago. I wanted to be a cartoon artist growing up, she said one day I would be an actor. Well, all you taught me is now part of me, and when I am on stage, your spirit is with me.
The love and inspiration from an Ema are both love and hate, a drawing is both shadow and light, a sculpture is positive and it's mold negative… I will wait to see you again… not too soon though, I have lots more to do, but I know you are with me, in my soul, in my hands, in my mind, in my laughter, in my sorrow, in my pain, in my pleasure and in my guiding light.